3 Symptoms of a Bad Gas Cap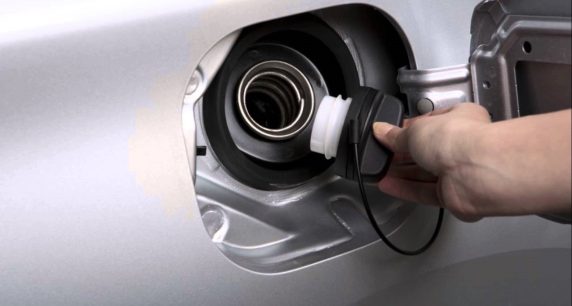 01 December, 2022
Every vehicle has a gas cap (whether the removable type or the self-closing type), but it's a part that most of us don't think about each day. But just because it's not the first thing that comes to mind doesn't mean one can't break, and it certainly doesn't mean it's not important.
It's a small but vital component, which is why we wanted to break down everything you should know about it for you here.
PURPOSE OF A GAS CAP
The sole purpose of the gas cap is to prevent intrusion of outside pollutants into the fuel system. It doesn't help your engine operate better, and in terms of performance, it's one of the least important parts of your car.
Your car will still function just fine without it, but that doesn't mean you shouldn't be concerned if the gas cap is broken or missing from your car.
BAD VS LOOSE GAS CAP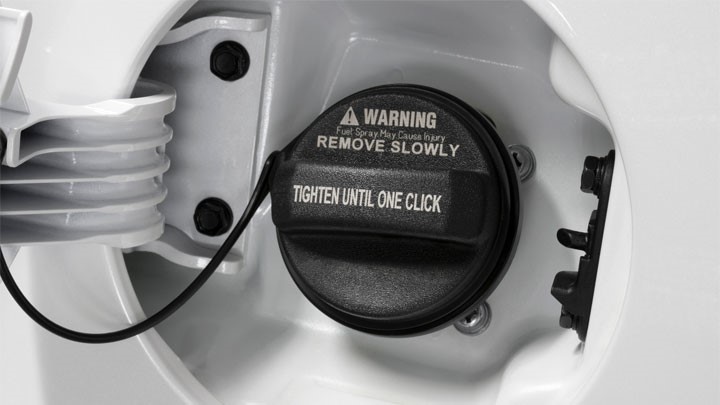 It's not necessary to place an immediate order for a replacement gas cap just because your car's check engine light indicates a malfunctioning gas cap. The issue is frequently a loose gas cap rather than a broken one.
Return and remove and reinstall the gas cap. See whether the issue disappears by tightening it all the way. The check engine light won't go away, or the gas cap seems loose even after you've tightened it all the way, thus you most likely have a defective gas cap.
FAULTY GAS CAP SYMPTOMS
Before we get too far into everything you need to know about replacing your vehicle's gas cap, you need to know it has a problem to begin with. Fortunately, diagnosing a faulty gas cap is straightforward. We've highlighted three of the most common symptoms for you here.
Check Engine Light

Many vehicles have a feature that turns on the check engine light if you don't have the gas cap fully on your vehicle. Sometimes all the light means is that you forgot to put it back on all the way, and other times it means there's a problem or the sensor failed.
Of course, to figure out if the check engine light is for a faulty or loose gap or something else, you'll need to take the time to read the code first.
Fuel Smell Outside the Vehicle
The gas cap helps keep fuel odours inside the gas tank, and without a gas cap, it's possible you'll start to notice the smell of fuel vapours outside your vehicle. But while it's possible this might happen, it's not likely to give an overwhelming fuel smell.
Improper Gas Cap Fitment
After so many years of filling up the gas tank you know how it should look and feel when you put the gas cap back on. If something doesn't look or feel right and you can't fix it, that's a tell-tale sign there's a problem with your gas cap.
WHAT OTHER PROBLEMS CAN A BAD GAS CAP CAUSE?
The entire purpose of a gas cap is to keep pollutants out of the fuel since, in the absence of one, they can infiltrate and weaken and deteriorate your fuel. It can harm the engine over time, resulting in a reduction in power and fuel efficiency.
Even while this isn't a sign of a damaged gas cap, if your car's been without a gas cap for a while, you might ultimately start to notice these symptoms.
CAN YOU DRIVE WITH A FAULTY GAS CAP?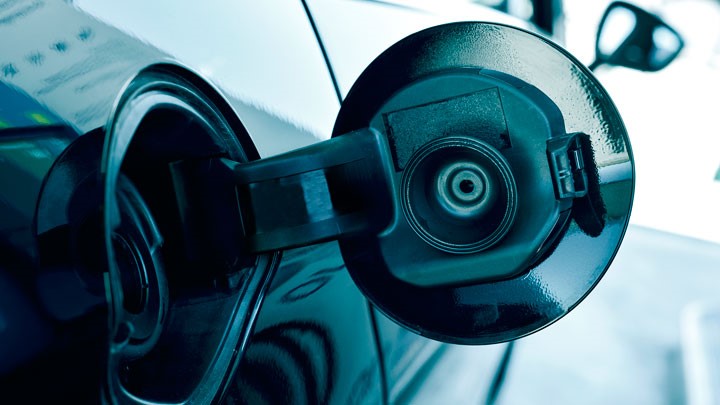 Absolutely. This is especially true if the issue is with the sensor within the gas cap. Just keep in mind that your car won't have another means to alert you as soon as a problem arises if it is the cause of a check engine light.
Keep in mind that water and other debris may be able to enter your gasoline tank even if the gas cap is only slightly loose and your engine isn't flashing a check engine light.
To avoid any issues in the future, we advise having the gas cap fixed or replaced as soon as possible.
CAN YOU DRIVE WITH A MISSING GAS CAP?
While it is possible to drive without a gas cap, you shouldn't probably do so. Fuel won't wind up everywhere, thus the reason isn't that. Instead, the concern is with what might end up in the fuel.
Although the gas cap performs a fantastic job of keeping out moisture and other debris, the fuel would still be susceptible to water intrusion if it weren't for the gas cap. Without a gas cap, it's only a matter of time before the fuel tank fills with water or with other debris that could harm the engine's performance.
ARE GAS CAPS UNIVERSAL?
Even though you might not give your gas cap much thought, you can't just take one off any car if you need a new one. Because gas caps are not universal, most of the manufacturer's demand that you purchase a particular gas cap for your model of car.
You might be able to use a gas cap from a different vehicle from the same manufacturer without any issues, though some automakers use the same gas cap for their entire line-up.