Automatic Transmission Warning Light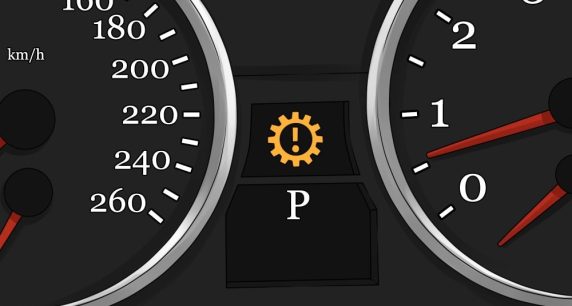 12 October, 2022
Modern automatic gearbox with multiple sensors enables the computer to quickly and accurately control variables like fluid level, fluid temperature, and total transmission pressure. It is wise to keep automatic gearbox in good operating order because replacing one would be very expensive.
The automatic transmission warning light, also known as the gearbox warning light, denotes a transmission issue that could be brought on by a fluid level, temperature, or pressure issue.
This blog contains additional information regarding automatic transmission warning lights, such as what they are, how they appear, and possible reasons why they might illuminate. I'll go over how to lessen the damage before taking the automobile to the repair.
MEANING OF AUTOMATIC TRANSMISSION WARNING LIGHT
A code is kept and the automatic transmission indicator light flashes to alert the driver of potential issues if the computer discovers any incorrect sensor readings.
Get your sensors checked frequently since malfunctioning sensors can give false values and activate the light. One of the most common reasons this indicator light glows is a transmission fluid temperature that is higher than normal.
WHAT A TRANSMISSION LIGHT LOOKS LIKE?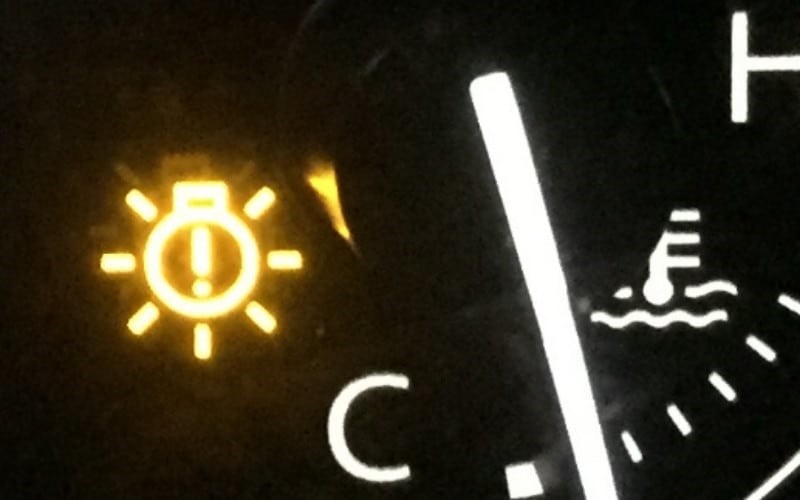 Not every car has a warning light for the transmission. The year, make, and model of the car will, however, affect how the light appears.
When there is a transmission issue, certain cars will flash the overdrive light or display an entire message in the driver information centre. Some will display a thermometer or a gear with an exclamation point as a symbol (for temperature transfer).
If a warning light appears on the dashboard of your car, it is strongly encouraged that you consult your owner's manual to see what it might mean.
REASONS AUTOMATIC TRANSMISSION WARNING LIGHT TURNS ON
Transmission failure can occur for a number of causes, which activates the warning light.
GENERAL MAINTENANCE REMINDER 
It serves as a simple maintenance reminder to let you know when your transmission fluid needs to be checked or replaced. The first thing you should do if it's low is to take your automobile to a repair to have the fluid levels checked and see whether you need to refill.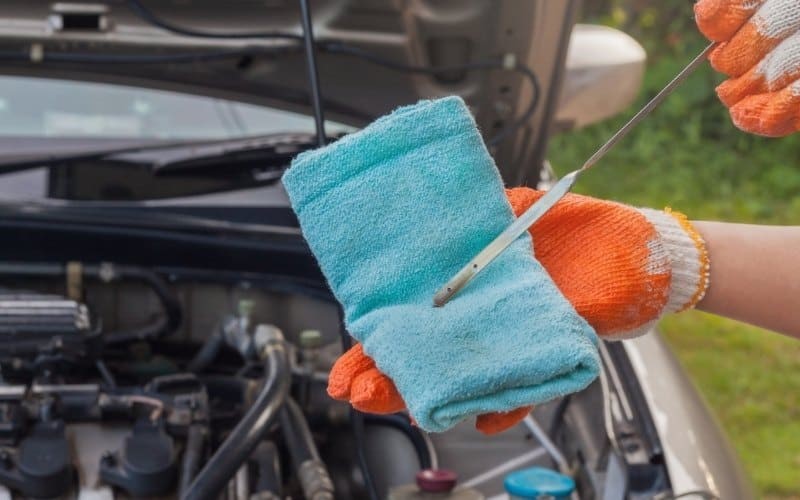 TEMPERATURE LEVEL
Experts claim that heat is the main reason transmissions fail. As a result, make sure your cooling system is working and that you have enough transmission fluid. Check as soon as you notice anything burning or if the engine temperature warning lights come on.
INTERNAL TRANSMISSION FAILED
The internal components of automatic gearboxes, which include planetary gear sets, turbines, torque converters, and other components, are intricate assemblies. Additionally, whenever one of those components fails, the car's computer system can detect an unexpected vehicle function, which could cause the transmission warning light to flash.
SHIFT INTERLOCK PROBLEMS
The transmission warning light might not always indicate a problem with the transmission. On some BMWs, the shift interlock system, a device that prevents the driver from removing the gear selector from "park" without depressing the brakes, may be malfunctioning, causing the warning light to come on.
ISSUES WITH THE VEHICLE'S VALVE BODY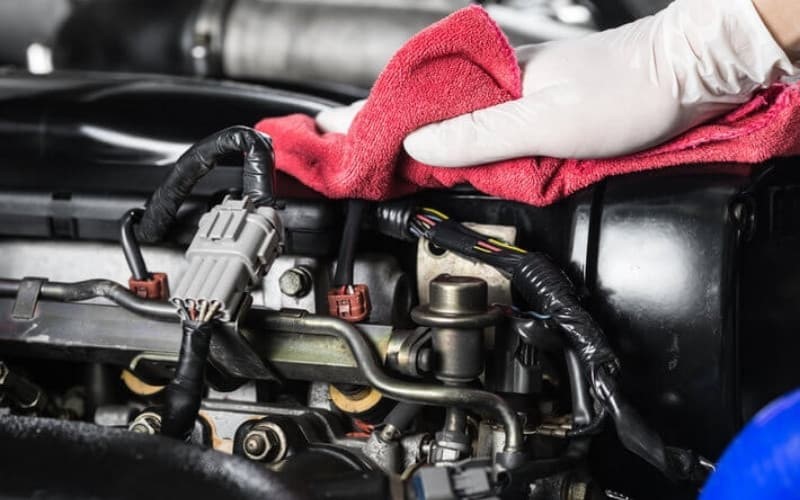 The majority of continuously variable transmissions (CVTs) and conventional automatic gearboxes have a valve body. Fluid flow via valves to various parts of the gearbox is regulated by a number of channels in the valve body.
In modern valve bodies, the transmission control module (TCM) and accompanying electronics are widely used. If the transmission is malfunctioning and the transmission lights are on, there may be a problem with the valve body.
PROBLEMS WITH TORQUE CONVERTERS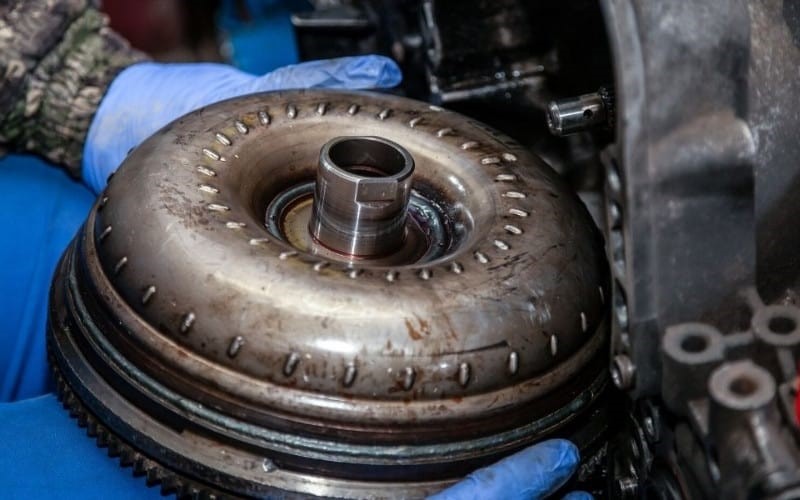 There are torque converters in a lot of automatic gearbox systems. As a fluid coupling device between the transmission and the engine, the torque converter performs this function.
The converter's clutch may occasionally start a connection between the engine and the transmission. Over time, this torque converter could experience problems including friction and shaking. In such cases, a damaged converter may potentially disintegrate and contaminate the transmission. Transmission warning lights may flash as a result of this problem.
COMPUTER AND ELECTRONICS CONTROL ISSUES
The gearbox, like practically all other components of a contemporary car, is managed by a control module to which data is sent by various sensors. Through a network of data, this module communicates with other modules.
The transmission warning lights might come on if this module, the sensor, or the data network all develop a defect. The transmission warning indicator may also glow as a result of other electrical issues, such as faulty wiring or a malfunctioning shift solenoid.
GETTING CAUGHT OUT OF GEAR AND THAT SHRIEKING NOISE
Additionally, a high screeching noise coming from the engine region when you're driving or changing gears is usually an indication of a transmission issue. It could just be a fluid shortage or a clogged filter. However, it's possible that the transmission is about to stop working.
DRIVING WITH THE AUTOMATIC TRANSMISSION WARNING LIGHT ON
Even though you might not notice a change when driving with the light on, you must have it checked out right once to prevent more damage. Long periods of driving while this warning light is on are likely to cause a lot of damage to the gearbox and drastically reduce its lifespan.
Some cars have a "limp home" mode that they can enter. By lowering the vehicle's top speed, this mode lessens the strain on the transmission. In addition, the three most expensive components of a car are the body (or chassis), the engine, and the gearbox. Additionally, it's a known truth that new engines and gearboxes may cost more and perform worse. These expensive things consequently don't always have the best fuel economy.
CONCLUSION
In case your transmission begins to fail, you won't have much time to respond. You cannot put off fixing your transmission until the weekend or another convenient time if your transmission light comes on.
You should never take that chance since there are good chances that you may severely damage your car, which could end up costing you a lot of money. Therefore, please seek professional assistance as soon as your transmission light illuminates.