Car maintenance schedule based on engine mileage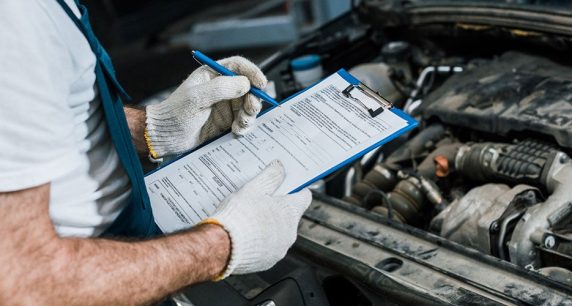 19 November, 2021
A car maintenance schedule is essential for keeping your car on the road. If your car does not get the proper scheduled maintenance then there is a big possibility that it will not be able to complete its life span.
Benefit of having Regular Maintenance
Proper maintenance is beneficial to car owners for many reasons. Primarily, it will save your time in the long run as it reduces the risk of large repairs. Of course there is usual wear-and-tear when it comes to parts of a vehicle. However, knowing ahead of time what needs to be replaced will give you the opportunity to anticipate when you have to take your car to the garage.
It will also save you a great deal of money in the long run. Properly maintained vehicles do not get the same problems as those that are not. One broken part will have a rippling effect on other parts without proper care. It is likely that you will end up spending more than you should on broken parts if you don't maintain your car.
Additionally and most importantly, it will help raise the resale value of your car. Note that while all vehicles depreciate on an on-going basis, it is easier to sell a properly maintained car, as it shows that it has been cared for and will be a more reliable purchase.
Besides regular scheduled maintenance you should have a checklist of what needs to be maintained. This will keep you informed of the parts of your vehicle that needs checking at certain indicated times or mileage.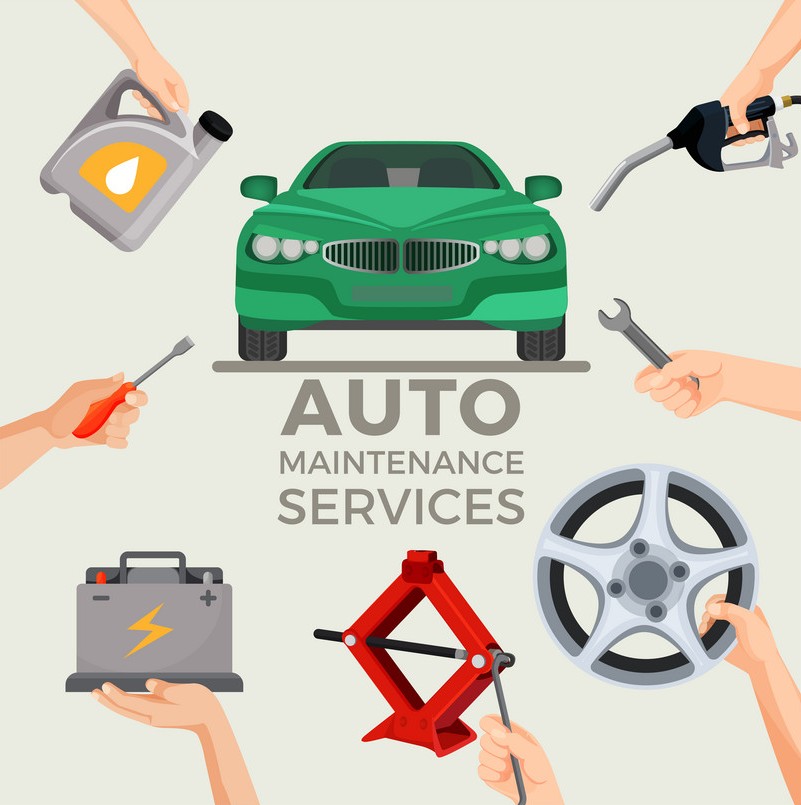 Maintenance schedule according to mileage 
There are varying intervals for car maintenance by mileage or period of time. The following guidelines are an approximation of the intervals by engine mileage that many car manufacturers suggest:
At around 5,000KM to 11,000KM
The following check-ups and maintenance at around this mileage:
Oil and filter change
Chassis lubrication
Under-bonnet belt and hose inspection
Transmission fluid level inspection
Coolant inspection or change
It is encouraged that inspection should be done on the exterior parts of the car including exterior lights, wipers and tyres and those with liquid elements like windshield washers and power steering wheel.
At around 25,000KM to 50,000KM
At the beginning of this mileage range replace the air filter. It should be replaced every 24,000 KM. Car batteries would usually require replacement at around 32,000 KM. However, if your car is not in use constantly, they usually exceed their life beyond that mileage.
Additionally, inspect the following:
Radiator hoses
HVAC system
Brake pads and all suspension components
At around 60,000KM to 80,000KM
If your battery can exceed beyond 32,000 KM, check and replace it around 56,000 KM. Tyre balance should be inspected because there might be a need to realign them. In addition, replace the spark plugs and spark plug wires and examine the ignition system and suspension.
At around 100,000KM
All part should be inspected and those with liquid components should be replaced at around this mileage. Check everything especially the HVAC suspension, brake fluid, brake pads and tyres.
The maintenance services listed according to the mileage above are for most vehicles. Some vehicles have other special requirements. The best way to find out is to read the owner's manual and to have a specialist advice you.