Do You Need an Alignment After Replacing Ball Joints?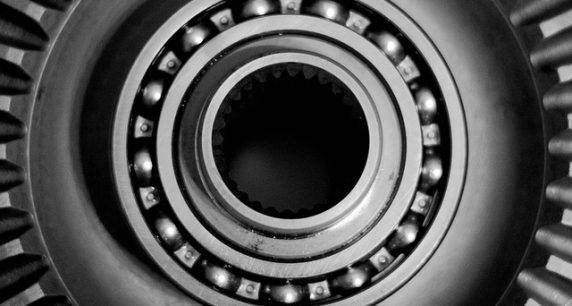 27 July, 2022
Owning a vehicle is no longer a luxury, it has become a necessity for everyone. However, you need to understand that driving a car also has its issues. You'll need to inspect and maintain your car components, especially those necessary for safe driving.
One of the many components of your car that's essential for safe driving is the "ball joints." These units help the car suspension to move freely up and down. It does that while also enabling the wheels to steer perfectly. That said, for safe driving, it's always important to inspect and replace ball joints from time to time.
There's no denying that it's very important to replace your ball joints when needed. However, it's worth noting that doing that doesn't necessarily mean you need an alignment. The only time you need one after replacing the ball joints is if the previous alignment was performed when ball joints were not in good shape.
What are ball joints? When do you need to replace your vehicle's ball joints? Do you need an alignment after replacing your ball joints? You'll find answers to these frequently asked questions and more as you read through the rest of this post.
WHAT ARE BALL JOINTS AND HOW DO THEY FUNCTION?
The ball joints are a component of your car's front suspension, a unit that consists of an assembly of several other components, including links, bushings, and bearings. One of the functions of the front suspension system is that it makes your wheels move up and down freely and independently. That's not all; the front suspension system also helps to maximize the contact between the car tires and the road surface.
As for the ball joint, it's the component of the front suspension system that's responsible for connecting links. This is what makes the links move freely. Furthermore, a vehicle's ball joint consists of a couple of things, such as housing or socket, and a stud with a ball. Some of them, especially those designed on trucks, also pack grease fittings.
WHAT IS THE LIFESPAN OF BALL JOINTS?
Ball joints can last for a very long time and this is why people don't usually think of them until they become defective. It's uncertain the exact time your vehicle's ball joint will last, as several factors can affect it.
For instance, extra working the ball joints can always reduce its lifespan. And this can always happen when you drive your car on bumpy and winding roads. That said, it's safe to say that the lifespan of your car's ball joints depends on a couple of factors, such as the mileage and how well the vehicle has been used.
WHAT ARE THE SYMPTOMS OF A BAD BALL JOINT?
The best time to replace a ball joint is when the unit has reached its lifespan. Apart from that, you can also replace your vehicle's ball joint when it's defective or worn out. That's why it's important for you to always inspect the component from time to time.
One of the many warning signs that you'll get to understand that your vehicle's ball joint is worn out is when your car is struggling to maintain wheel alignment. When this happens, your car will find it difficult to keep optimum contact with the surface of the road.  That's not all; clunky and knocking noise, which usually surfaces as a result of driving over bumps, is another warning sign to know that the ball joint is bad.
Furthermore, when you keep experiencing a squeaky noise, especially when the front suspension is engaged and moving, this is a sign of bad or worn-out ball joints. If you're also experiencing a situation where your vehicle is drifting to one side, this is a good sign of bad ball joints.