Lifespan of Normal Spark Plugs: Get To Know Them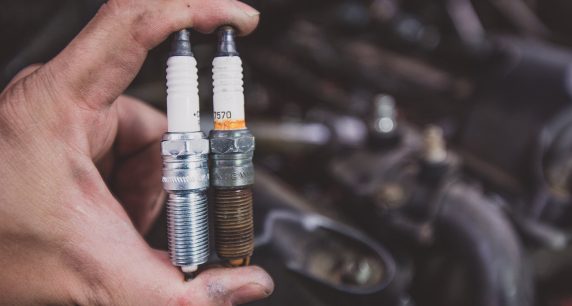 29 November, 2021
ELECTRODE WEAR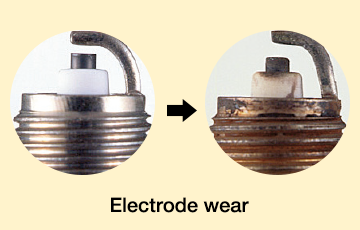 The electrode wears from the locations that discharge easily with spark discharge.
In particular, since the center electrode reaches high temperatures, it oxidizes and wears. The amount of electrode wear varies with the electrode material melting point, strength, hardness, etc. In order to reduce the amount of this wear, nickel alloys, platinum, iridium, and other such materials are used for the electrodes and service lives are also extended with fine electrodes. Also, the wear varies with the engine type and usage conditions, but for normal plugs, it is approximately in the range of 0.10-0.15mm for each 10,000km driven.
THINGS TO BE AWARE OF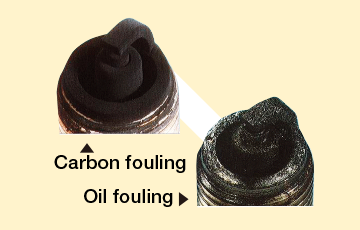 Continuing to use a spark plug with worn electrodes puts stress on the ignition coil and can shorten its life. Please replace spark plugs sooner rather than later. Beware of only using your vehicle for short trips or slow driving. This can lead to carbon fouling or oil fouling.
MISFIRING AND ITS CAUSE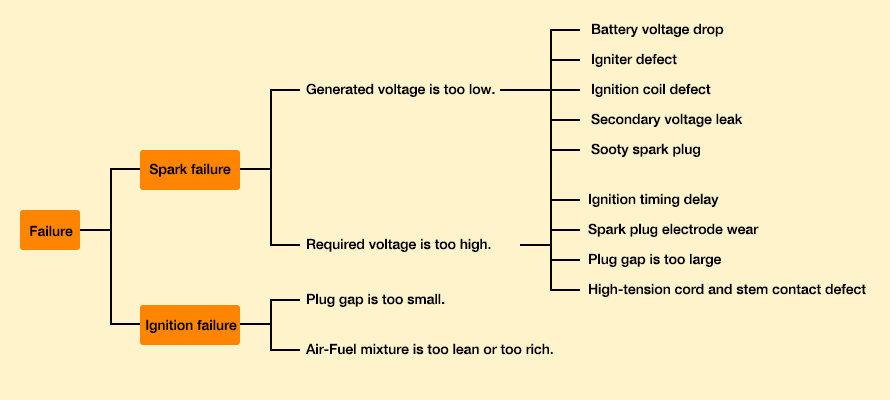 LIFESPAN OF IRIDIUM SPARK PLUGS
Not all iridium spark plugs are the long-life type, there are also some that have the same lifespan as a normal spark plug: 20,000 KM (light automobiles: 10,000 KM, motorcycles: 5,000 KM).