Signs of Improper Alignment in Your Vehicle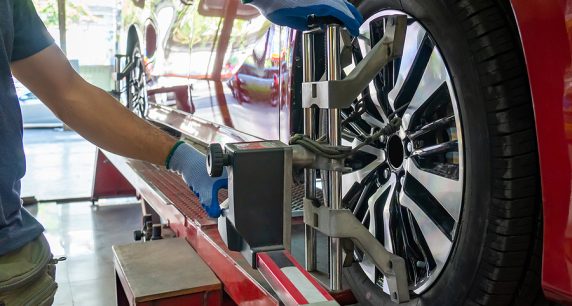 06 December, 2021
WHAT ARE THE SYMPTOMS OF YOUR CAR BEING OUT OF ALIGNMENT?
There are some common symptoms you can identify when your car is in need of an alignment. You may notice one or more of these alignment issues:
Uneven or rapid tire wear
Steering wheel being crooked when you are driving straight
Noisy Steering
Pulling to the right or left
Squealing tires
WHEN TO GET AN ALIGNMENT
Once you have confirmed that your vehicle has one or more of the above symptoms, you will want to take your vehicle to a trusted technician for a thorough inspection. There are some additional questions they might ask you to help further diagnose the issue:
ON THE ROAD TO BETTER ALIGNMENT
Once your technician has answered these questions, they will be able to correct your alignment issues and get you safely back on the road.