Symptoms of a Bad Power Steering Pump
31 October, 2022
WHAT ARE THE SIGNS OF A BAD POWER STEERING PUMP?
Like any other component, the power steering pump is prone to wear and tear. It's important to diagnose (and address) a failing power steering pump, as it can worsen the overall handling of your vehicle. Any sudden changes in the steering behaviour can be hazardous and possibly put you and your passengers at risk.
BELOW ARE THE MOST COMMON TELL-TALE SIGNS OF A BAD POWER STEERING PUMP:
Whining Noise That Coincides with Engine Speed
Whining sounds that correspond with engine speed are one of the typical signs of a bad power steering pump. A belt pulls the power steering pump from the engine. When you turn on your engine, a malfunctioning pump could start whining. When twisting the steering wheel or as your RPM rises, the pitch frequently increases, and you could experience a jerking sensation in the wheel. Check the fluid first if this symptom appears in your car.
Whining noises are frequently the result of a worn-out pump or low fluid levels. It's best to avoid jumping to conclusions because a variety of problems might make whining noises; otherwise, you might end up wasting time and money.
The power steering pump is responsible for providing the hydraulic pressure needed for the system to function properly.
LOSS OF POWER ASSIST
Have you ever experienced the sensation that the steering in your car suddenly became manual? This demonstrates unequivocally that your power steering is broken. If turning the steering wheel becomes extremely difficult, one of the first things you should examine is the power steering pump.
The pump is in charge of ensuring that the fluid is adequately circulated while under pressure. The steering wheel would feel much heavier to turn if the pump stopped working since the required pressure would no longer be controlled. Sometimes the power steering pump will fail without making a sound. It may be very quiet and full of fluid, while not providing pressure to the steering gear. In that case, the pump is bad.
Some vehicles with Variable Assist Power Steering (VAPS) may default to a stiff steering when that system develops a fault. VAPS (there are other names depending on the OEM) provides less assist at highway speeds than during parking lot maneuvers, and if it malfunctions, the VAPS system might be at fault. Has it checked by a pro if you believe that's the case?
FLUID LEAKS
Additionally, the seals on power steering pumps have the potential to leak, which results in a low fluid level. Consider looking for leaks if you think your power steering pump might be defective.
Insufficient power steering fluid might harm the pump and make it make strange noises. Jerky steering sensation and a stiff steering wheel are the two most typical signs of low power steering fluid. Finding a leak early can help you avoid subsequent issues.
Puddles that form below your car that are crimson or light brown are signs of a power steering fluid leak. The simplest approach to determine whether your power steering pump is leaking fluid is to do this. A malfunctioning steering pump, however, isn't usually associated with a leak.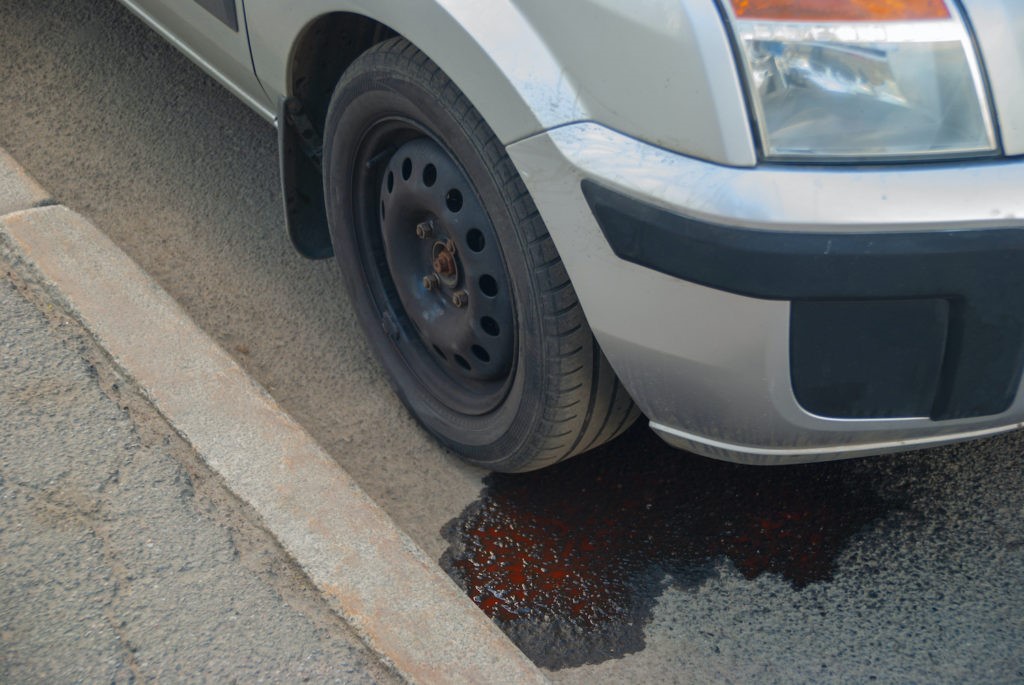 Check for leaks if you suspect a faulty power steering pump.
METAL CONTAMINATION TO THE FLUID
It is important for the power steering system to be tightly sealed to maintain and achieve the pressure it needs to operate. But even when the fluid is completely protected from external elements, it can still be contaminated by small debris.
And where would the debris come from; you ask? From inside the power steering pump.
If the pump is extremely damaged, metal parts inside can come apart and mix with the power steering fluid. The tiny metal shards can damage passages and cause the whole power steering system to fail. Of course, if this happens, the pump usually needs replacing anyway, and the steering gear may need replacing as well, along with a system flush.
CAN YOU DRIVE WITHOUT POWER STEERING?
The short answer is no, even if you are capable of doing so. Some may contend that since cars back then didn't have power steering, having to maneuver without it shouldn't be a problem.
Cars without power steering typically have caster angles that are adjusted to make the vehicle easier to drive, but those angles also reduced the vehicle's steering stability. While it is true that older cars lacked power steering, there are a number of drawbacks to driving without it, some of which are described below.
DIFFICULTY STEERING
A failed power steering pump can make your vehicle difficult to steer. Obviously, such a scenario presents a safety concern.
A LEAK THAT WORSENS THROUGH TIME
Problems will inevitably get worse if they are ignored. Hydraulic fluid used in power steering systems is designed to be confined in a system with a tight seal. Your power steering will be impaired if it leaks.
A minor leak might not seem concerning, but once it becomes large, especially if it results from a crack along the steering lines, issues will arise soon.
Your power steering pump failure could be brought on by an existing leak. You risk harming the pump and other components of the power steering system if this minor leak quickly becomes an unmanageable disaster. If this occurs, your only choice will be a more expensive repair and replacement.
A BADLY DAMAGED POWER STEERING PUMP
Pressure is produced by the steering pump to assist in controlling the power steering fluid. Its capacity to do this can be quickly jeopardized by even relatively small damage.
If the pump is still functional, now is the ideal moment to take action and speak with a licensed mechanic. If the issue persists, you run the risk of irreparably breaking other parts, such the steering gear.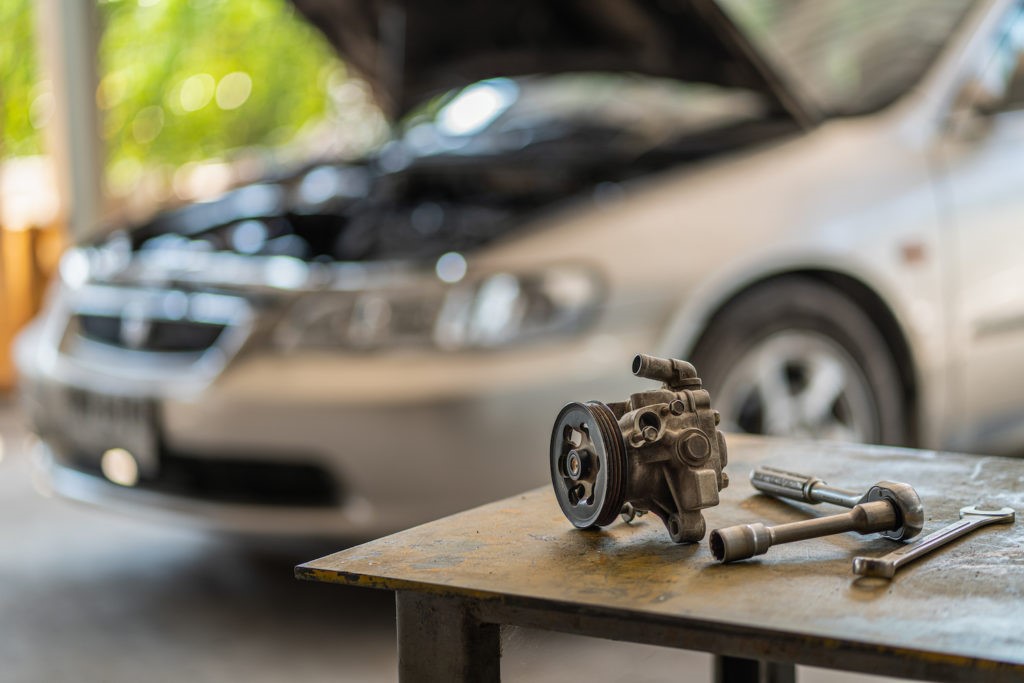 There are three types of power steering systems: hydraulic, electro-hydraulic, and fully electric.