What Is Causing The Grinding Noise Under My Car?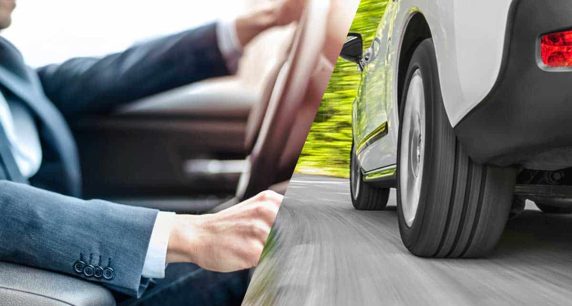 24 December, 2021
From the roar of the engine to the sound of the brakes, you're intimately familiar with the regular sounds of your vehicle. When there is a new and unfamiliar noise, it grabs your attention. If the sound persists for a few days, it's time to get serious about finding the cause, especially if it's a grinding noise.
Grinding noises are associated with rotating parts and rotating systems; any part or system that rotates can cause grinding. If your car starts making grinding noises, don't wait to get it checked out — have your technician take care of it before it turns into a bigger issue.
WHY YOUR WHEEL/HUB BEARINGS CAN MAKE A GRINDING NOISE
A common cause of grinding noises under your car are failing wheel or hub bearings. Wheel bearings allow the wheel and tire to rotate and are designed for low friction, while hub assemblies have an additional responsibility of securing the wheel and tire to the vehicle. If your wheel bearings are worn, it can cause a grinding noise while turning the vehicle. Poor steering and handling and uneven tire wear are just some of the effects of failing wheel bearings.
To determine if a wheel bearing is the cause, begin driving your vehicle and make a turn to the right and then complete a turn to the left. If the grinding noise is louder when turning in one direction, the likely cause is a failing wheel bearing. If you suspect you have a bad wheel bearing, get your vehicle to your technician for a diagnosis.
OTHER CAUSING
If the wheel/hub bearings aren't causing the grinding noises, it's time to explore other parts that could be the source of your issues: