What's the Difference Between Sunroof and Moonroof?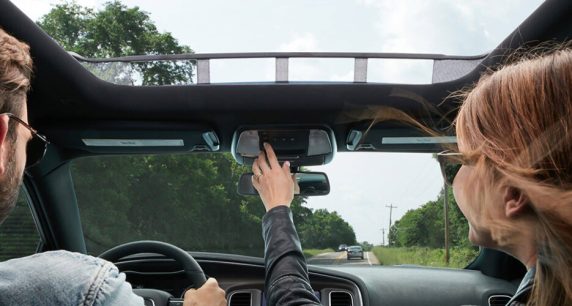 03 March, 2022
Many car shoppers often use the terms moon roof and sunroof interchangeably, but there is a difference between sunroof and moon roof. A sunroof is a glass or metal panel that's installed in the roof of a car, truck, or SUV that slides open or pops up to allow light and air into the interior cabin. A moon roof is typically a clear or tinted glass panel that slides between the roof and the headliner and is often tilted open to let in the fresh air. Either helps make the interior feel more open and spacious.
What is Sunroof?
To elaborate further on the difference between a sunroof and a moon roof, we'll begin with the classic sunroof. A sunroof is an opaque panel that's on the top of the vehicle and matches the rest of its body colour. It's either tilted open or taken off to allow the light or fresh air to come in.
What is moonroof?
A moon roof is a type of sunroof, but its main difference is that it's made of glass and can't be removed from the vehicle. They do slide or tilt open, allowing the light and fresh air in. Moon roofs come with an interior sliding panel that slides open, giving you access to the moon roof itself. This panel will match the vehicle's interior, so it flows seamlessly with the rest of the materials.
Most modern cars will feature a moon roof instead of a sunroof. While people often use both terms interchangeably, you can learn the difference between moon roof vs. sunroof with us!
What is the difference between a sunroof and a moonroof?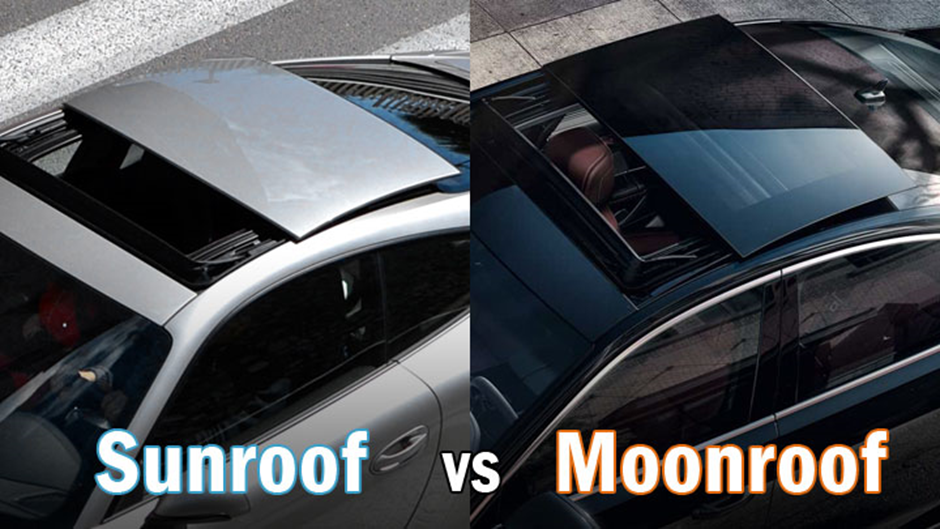 Sunroofs can be popped open or removed. Originally they were a solid panel, painted the same colour as the body. Modern versions and aftermarket installations are made from glass or acrylic sheet.
Historically, a moon roof was a fixed transparent panel. Today's moon roofs are tinted glass panels that slide on a track system, operated by motor-driven cables.
Moon roofs come with a built-in manual or power-operated retractable sunshade or panel that helps reduce interior heat levels.
Unlike a sunroof, moon roofs let light in the passenger compartment even when closed.
Moon roofs are larger than sunroofs.
Thieves can easily break a glass moon roof, whereas a solid panel sunroof is less likely to break.
Pros and Cons of moonroof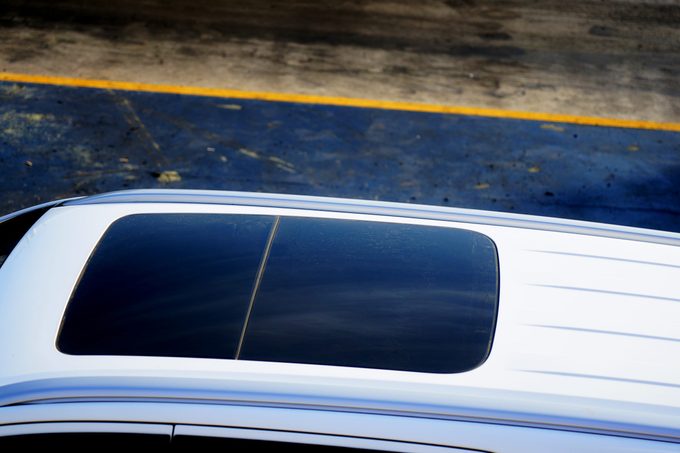 Pros
Fresh air and sunshine from an open moon roof can make you feel happier and more carefree.
Provides an infinite look at the sky, even when closed.
Feeling of being in a convertible with less chance of sunburn or messing your hair.
Provides more safety and security than a fabric convertible top.
Visually satisfying addition to any vehicle.
May increase the resale value of your vehicle.
Cons
Expensive to install and repair.
Mechanical assembly reduces headroom.
Additional weight can affect handling and reduce fuel economy.
Prone to leakage from bad seals or clogged drain tubes.
Pros and Cons of a sunroof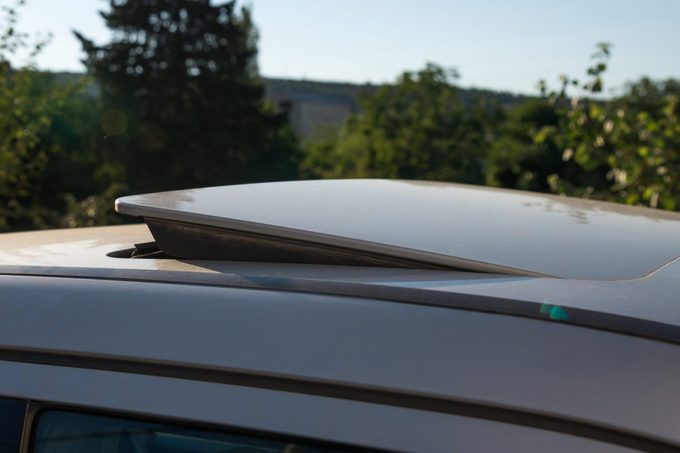 Pros
Offers improved views of your surroundings when open.
Increased airflow when all windows are lowered, limiting the need for the AC on summer days.
Better cell phone reception.
Provides better security than a glass moon roof or fabric convertible top.
Less expensive to install or repair than a moon roof.
Does not affect headroom.
May increase the resale value of your vehicle.
Cons
Noisy from air turbulence.
Solid panels block view of the sky when closed.
Must store in trunk when removed.
Conclusion
Sunroofs and moon roofs are a nice accessory. To keep them working properly, vacuum and clean the tracks regularly. Lubricate any moving parts with dry lube. To help prevent problems, clean the drain channels and seals with a clean cloth at least once a year.
Clean the drain tube openings (located at the four corners of the sun or moon roof) using a soft one-eighth-inch plastic tube or pipe cleaner. Once clear of debris, flush the drain tubes by slowly pouring a cup of water at a time in the drain channel. You'll know the drain is open when the water starts dripping from underneath your vehicle.