Medan Quantum Sdn Bhd is a reconditioned car company situated in Kuala Lumpur which specialises in high quality reconditioned cars from United Kingdom and Japan. They will assist in the purchase or cars and also installation of accessories such as spoilers, bodykits and more for each car delivery. Customers may also make a specialized request for a car that is not in their stocks and they will try their best to fulfill that request.
On top of this, Medan Quantum can also accept trade-ins, as well as arrange loan submissions with the best rates for its customers. Beyond that, the company will also assist its customers with the renewal of road tax and insurance, plus vehicle servicing upon request.
Medan Quantum guarantees competitive pricing. With more than 300 vehicles in stock (with various spec levels available), the company claims to offer among the cheapest prices in the Klang Valley.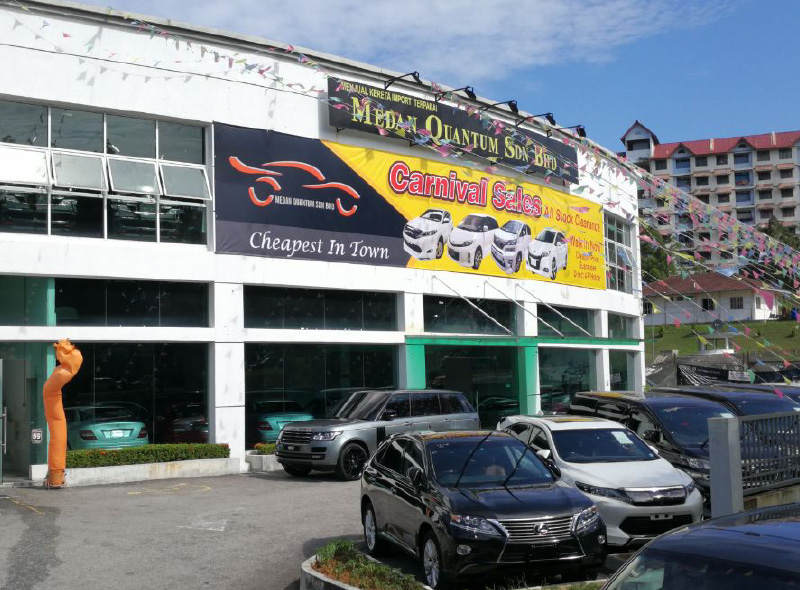 If you live outside the scope of Medan Quantum Sdn Bhd, worry not because they deliver to anywhere in Malaysia, including Sabah and Sarawak. Customers can just browse their car selections on their website https://mqcars.my, contact their sales representatives via email or phone numbers as stated in the website, and their sales representatives will help assist in the purchase of each car.
> TOYOTA IMPORTED CAR SPECIALIST
> ASSIST IN IMPORTING SPECIALTY CAR MODELS
> EXPERIENCED, WELL-TRAINED TEAMS
Branches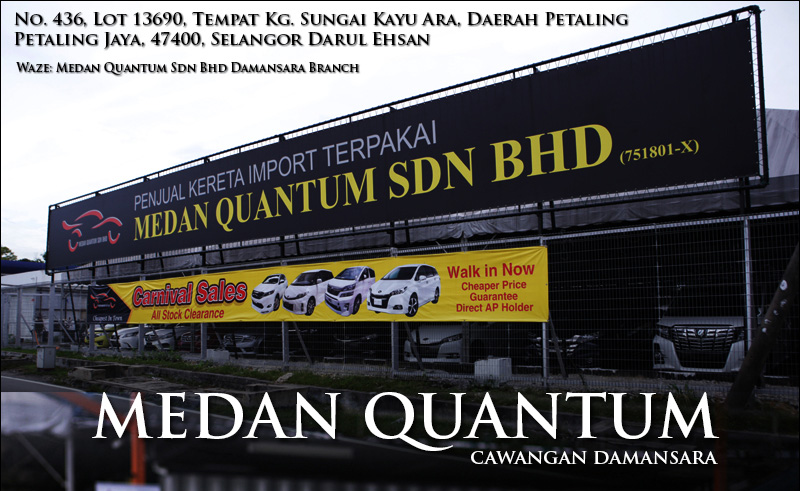 Damansara Branch
No. 436, Lot 13690,
Tempat Kg. Sungai Kayu Ara,
Daerah Petaling, 47400 Petaling Jaya
Selangor Darul Ehsan, Malaysia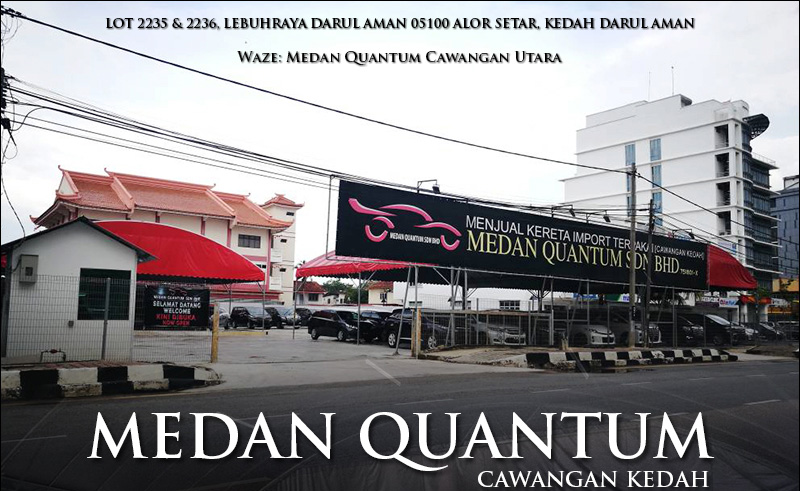 Kedah Branch
Lot 2235 & 2236, Lebuhraya Darul Aman,
05100 Alor Setar, Kedah Darul Aman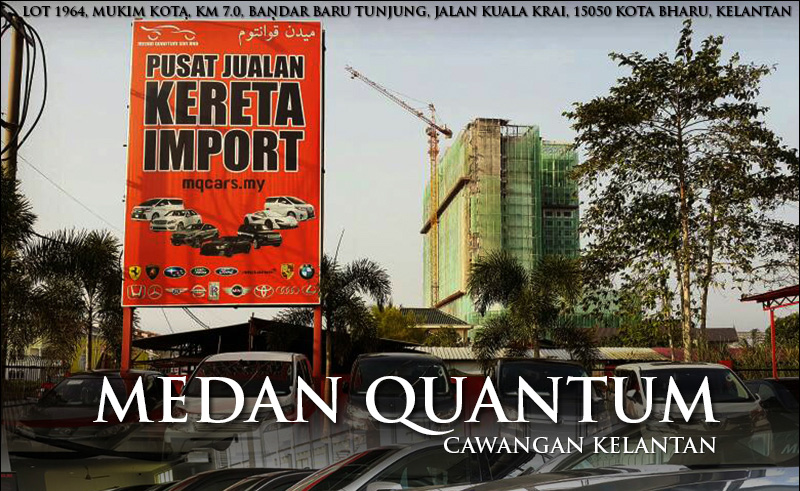 Kelantan Branch
Lot 1964, Mukim Kota KM 7.0,
Bandar Baru Tunjung,
Jalan Kuala Krai,
15050 Kota Bharu, Kelantan