Workshop - Prestige CarCare Group Sdn Bhd (Kota Kemuning)

Prestige CarCare Group Sdn Bhd (Kota Kemuning) - Central Region
Continental car brands only.
The one-stop luxury car workshop established in Kuala Lumpur, Malaysia since 2010. Prestige Carcare is proud to work exclusively with some of the world's best luxury and branded cars such as Rolls-Royce, Lamborghini, Audi, Aston Martin, BMW, Bentley, Jaguar, Maserati, Mercedes-Benz, Land Rover, Volkswagen, Lexus,  and Porsche.
We pride ourselves on the quality of our workmanship to offer our customer the 3 easy access locations across the business district in Kota Kemuning, Glenmarie & HQ Chan Sow Lin to serve our customers for a quick & convenient turn around time with an expected budget without compromising the quality. Our outstanding track record in luxury car servicing industry speak volumes about our credentials as among the top Continental marque specialists in Klang Valley.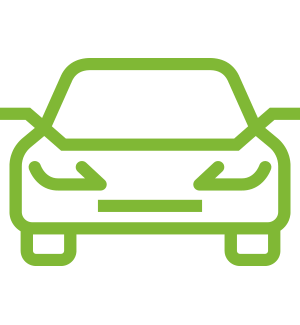 Vehicle Brands
American
Chevrolet

Ford

Hummer

Jeep

Mustang
British
Aston Martin

Bentley

Jaguar

Land Rover

Mclaren

Rolls Royce
German
Audi

BMW

Mercedes-Benz

Mini

Porsche

Skoda

Volkswagen
Italian
Alfa Romeo

Ferrari

Lamboghini

Maserati
Japanese
Honda

Isuzu

Lexus

Mazda

Mitsubishi

Nissan

Subaru

Suzuki

Toyota
Korean
Hyundai

Kia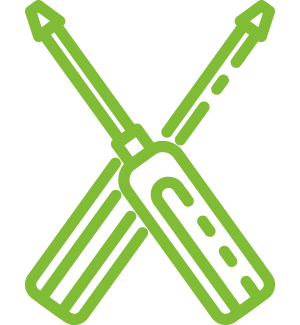 Service & Skills
Accessories Retail
Air Conditioning Services
Battery Services
Brakes Repair Services
Breakdown Service
Car Body & Paint Repair
Car Computer Diagnostics
Car Wash & Polish
Electrical Part Repair Services
Engine Overhaul
Engine Tuning & Coversion
Gearbox Overhaul
Mechanical Part Repair Services
Performance Parts & Upgrades
Standard Routine Services
Suspension Parts & Upgrade
Suspension Repair Services
Vehicle Pick Up & Delivery
Wheel Alignment Balancing
Wheel Tyres & Rims Services
Wiring Repair Services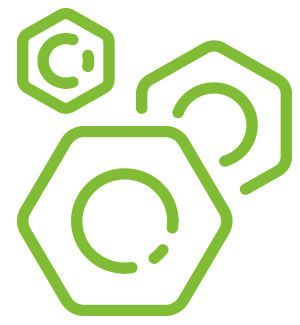 Workshop Tools
Air Compressor
Air Conditioning Machine
Air Impact Wrench
Batter Charger
Car 2/4 post Lifts
Car Battery Tester
Engine Compresion Tester
Engine Hoist
Floor Jack
Fuel Injection Pressure Tester
Injector Washer Machine
Jack Stands
Oil Drain & Oil Caddy
Tire Changers Machine
Universal Radiator Pressure Tester
Wheel Alignment Computer
Wheel Alignment Machine
Wheel Balancers Machine
Universal Model Type
Specialist Model Type
Contact Details
1-1 Ground Floor,
No.14, Persiaran Anggerik Vanilla,
Kota Kemuning Sek.31,
40460 Shah Alam, Selangor
Mon - Fri: 9:00AM - 6:30PM, Sat: 9:00AM - 5:00PM
Branches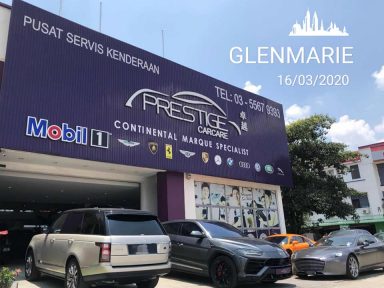 Prestige Carcare (Glenmarie) Sdn Bhd
1, Jalan Juruanalisis U1/35,
Hicom Glenmarie Industrial Park,
40150 Shah Alam, Selangor.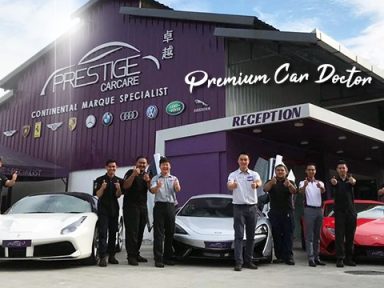 Prestige Car Care (Kuala Lumpur HQ)
Lot 4, Jalan Empat,
off Jalan Chan Sow Lin,
55200 Kuala Lumpur.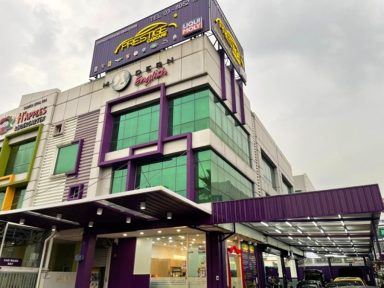 Prestige CarCare Group Sdn Bhd (Puchong)
No.16, (Ground Floor),
Jalan Puteri 7/13A,
Bandar Puteri,
47100 Puchong, Selangor